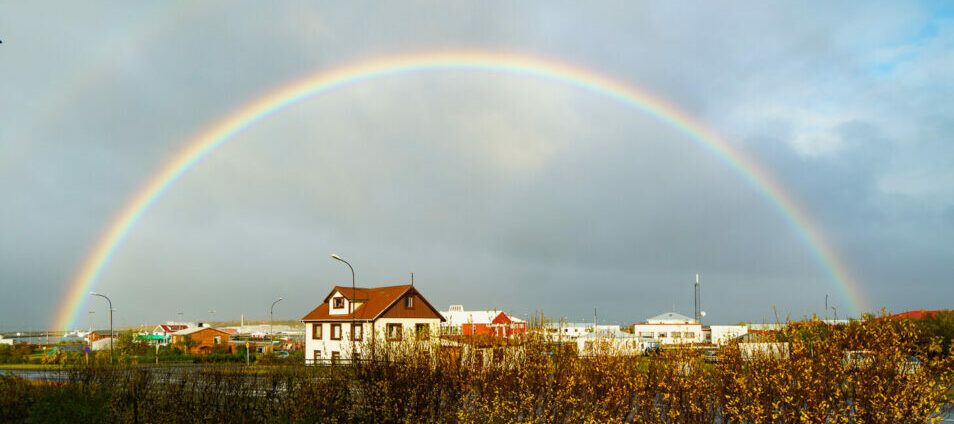 NES Artist Residency was founded in March 2008 in Skagaströnd, a small town in northwest Iceland. The first artists in residence arrived in June of that year. Now one of the largest residencies in Iceland, NES currently hosts between 90-120 artists per year. NES provides artists with a workspace and living quarters within Skagaströnd, and the freedom to create as they wish.
During their stay, artists live in shared houses throughout the town. The NES studios, located at  Fjörubraut 8, are housed in what once was the main fish processing plant of Skagaströnd.
NES is a multidisciplinary residency. We accept applicants from all creative fields and career stages. Additionally, we offer a writer-in-residence program in collaboration with the University of Iceland; likewise, we are able to coordinate access to additional facilities for dancers, composers, musicians, filmmakers, and researchers, or anyone who might require additional space to work. NES accepts applicants on the basis of self-definition, and we, therefore, do not seek to define "who is an artist" when evaluating applications.
In addition to offering year-round residency programs, NES also operates as an educational resource. We work with local lecturers and educators to develop both national and international educational exchange programs. For more information about the institutions we have worked with, see our partnerships page.
Nes is a family-friendly residency and we invite artists with children to apply.
You can apply here. We look forward to receiving your application!