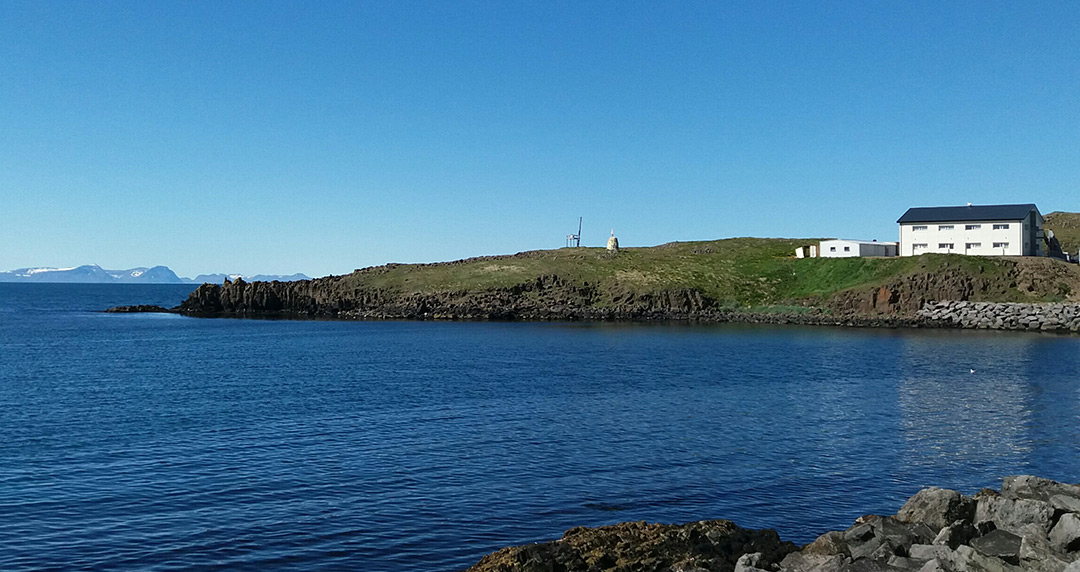 The old fish salting house in Skagaströnd has undergone major renovation and is now a modern guesthouse called Salthús.  In partnership with the guesthouse NES is offering residencies and short stays to groups with or without studio space.  Artist collectives, university groups, writers retreats, art classes, performance teams  and other arts organisations that wish to collaborate on projects or work together on common goals/themes can now apply.
We are also offering short stay residencies to single and couples, independent working artists who are looking for 14 – 28 night stays.
All bedrooms have a private bathroom, clothes-rack, desk, chair, armchair, double-size bed, underfloor heating, and wifi. Kitchen and laundry facilities are shared. Each floor of the Salthús has it's own kitchen and laundry area.
Please note the summer months – June, July and August are not available.
Spring & Fall 2023 – April 1st – May 31st & September 1st – October 31st
1100€ per person for 14 nights
1500€ per couple for 14 nights
1900€ per person for 28 nights 
2400€ per couple for 28 nights
Winter Special 2024- November 1st – March 31st
900€ per person for 14 nights
1200€ per couple for 14 nights
1500€ per person for 28 nights 
1800€ per couple for 28 nights
For larger groups and with advanced notice we can offer the 14 rooms (both floors) of Salthús, plus large private studio with kitchen and bathroom facilities. 
Private studio (if available) – 500€ for 14 nights.
You can make group applications here  and single/couple applications here.