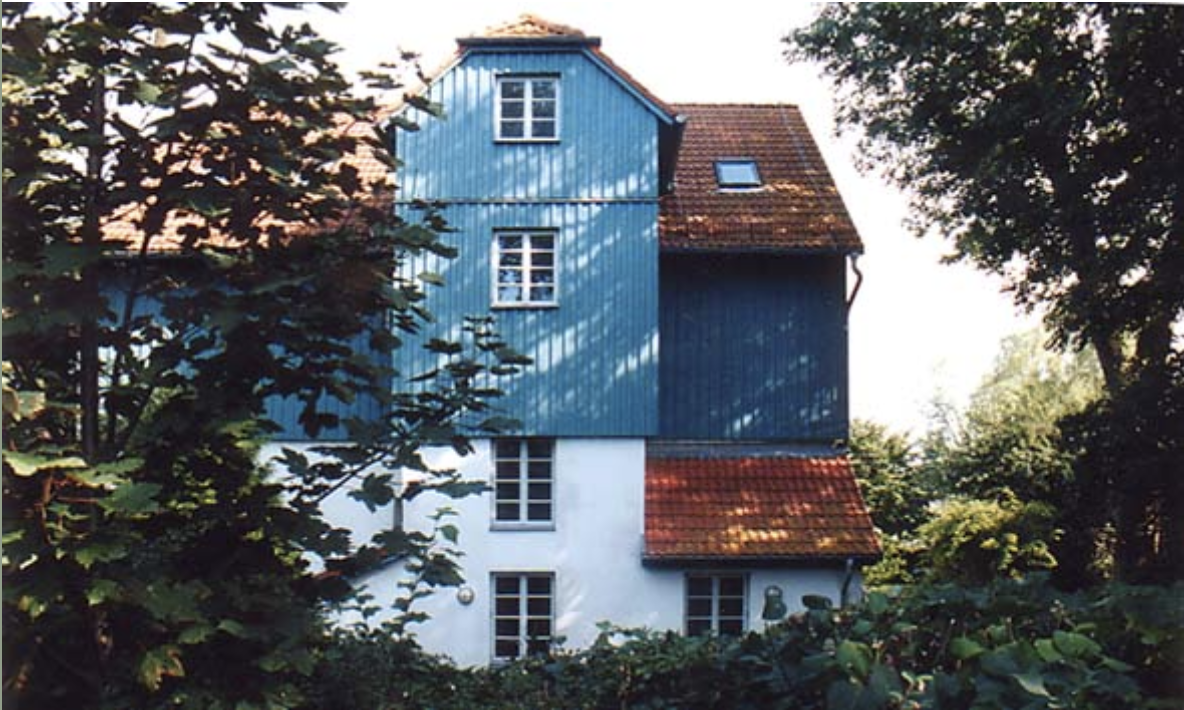 Since 2008, NES and  Künstlerhaus Lukas have been partnered together in a scholarship exchange.  We award 2 artists living in Iceland with a residency each to Künstlerhaus Lukas in Ahrenshoop, Germany to work and live by the Baltic Sea for 1 month each.  Vice versa, 2 scholarship holders from Künstlerhaus Lukas are sent to Skagaströnd in the north of Iceland in for a 1 month residency each. More information can be found here.
The Künstlerhaus Lukas residency has been operating since 1994, and Künstlerhaus Lukas is the oldest artists' house in Germany. More than one hundred years ago, the painter Paul Müller-Kaempff, co-founded an artists' colony in Ahrenshoop, which became the foundation for the residency today. It was built as a boarding house and studio for his painting students and named after the patron of fine arts, St Luke.
The house has a rich and interesting history of artists and intellectuals occupying the Ahrenshoop area and the house.
If you want to learn more about the history of the house it can be found here.
For further details on the Künstlerhaus Lukas residency, visit their homepage.