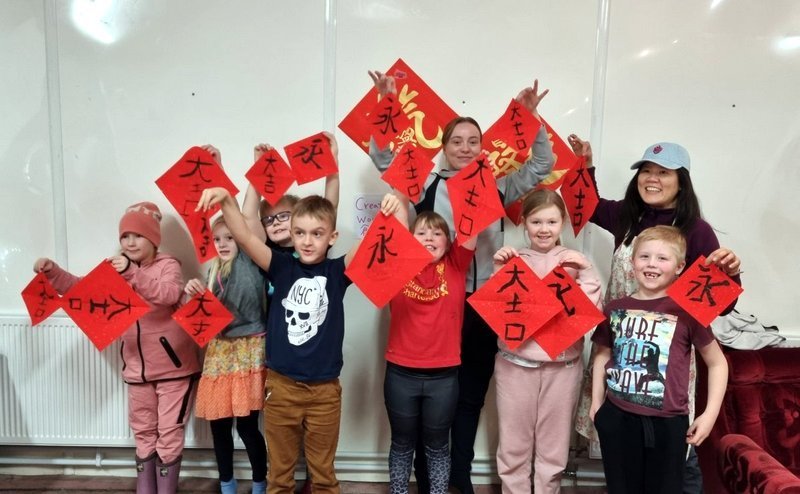 Wen-Hsi Harmon shares her passion and knowledge about her Taiwanese cultural identity with a focus on writing using traditional Chinese Characters to celebrate the Lunar New Year.
Wen-Hsi demonstrated to the students how to write words in traditional Chinese Characters in traditional ink like (good luck and happy new year) on traditional red paper that she had prepared from her homeland Taiwan. This was a popular workshop and Wen-Hsi presented it to two groups.
At the end of the workshops the students take home their creations to share with their family and place in their home. From this workshop the students learn about the culture of Taiwan and think about their own cultural identity in Iceland. Additionally, they will learn a new skill in writing.