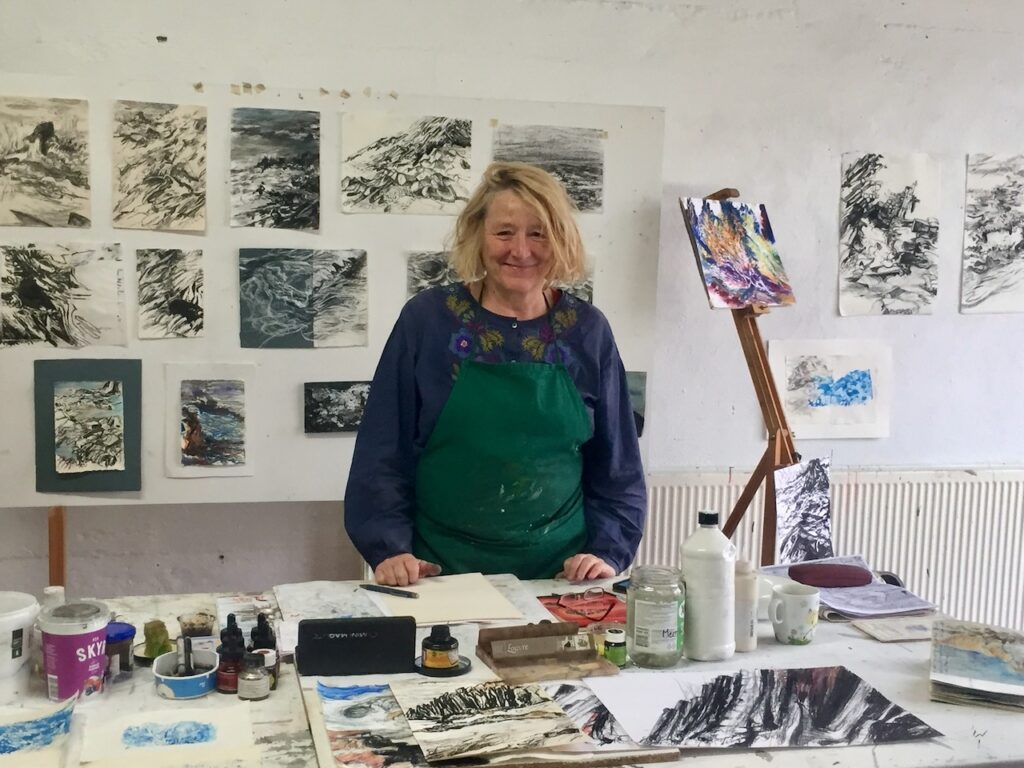 My favorite material for my drawings is the charcoal. I use it pure, on paper ingres, or in combination with other materials. With the charcoal, I can set very fine and light lines and in the same time I can use it in a dark and violent or brutal way.
Drawing landscapes I prefer doing "plein air", like the French impressionists, if not possible I have photos to remember what I could observe before on my outdoor excursions.
Here in Skagaströnd close to the sea and its shores and cliffs, I am fascinated by the rough forms of the cliffs and stones as well as the movements of the waves, their white foam, the various variations of coming and going, dwelling, and dying of their lines.
At the moment I feel like a person researching the rhythm and "architecture" of hard stone and moving water, forms of contrast – and their changing and dissolution, disappearing.