I live and work in Augsburg. I have been working artistically since 1998 and since then I have also been represented in national and international exhibitions.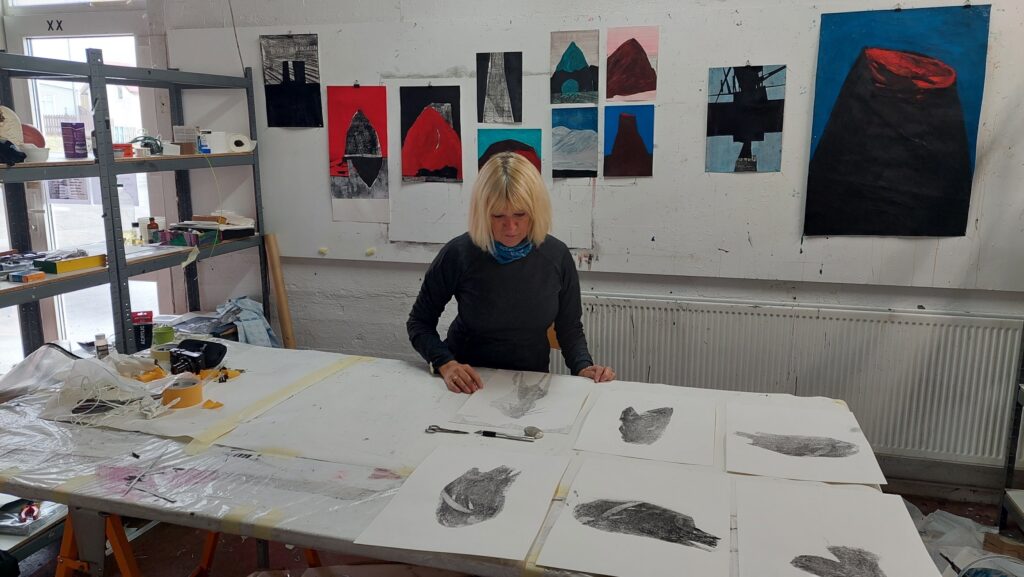 For my work, I use everyday materials, which I process and transform playfully but methodically, without denying the origin of the respective material. I use paper, cardboard,  tape, Styrodur, construction foam, wire, wood, wax, thread, but also ink, colored pencils, and pencil. I take everyday objects, used things, found things, dismantle and deform them, turn everything upside down so that the individual parts move away from their previous content.
Finally, I put the individual parts together – to something completely new and different. The result is an object, a form filled with meaning, which leads the viewer to their own thoughts, inspirations, and stories. For me, the mountains are an integral part of my artistic and motivic repertoire. Mountains are my personal place of longing, they stand for hope, freedom, strength, overcoming, failure, consolation, happiness.
A place where you can feel the power of nature: They are beautiful, impressive and at the same time can be life-threatening and are endangered by settlement and climate change.
Here in Iceland, I found a mountain world that I had never seen before in this form. Above all, the untouched vastness and wildness influenced me so much that I took up this topic here. You can view more of Christine´s work on her website https://www.christine-reiter.de/