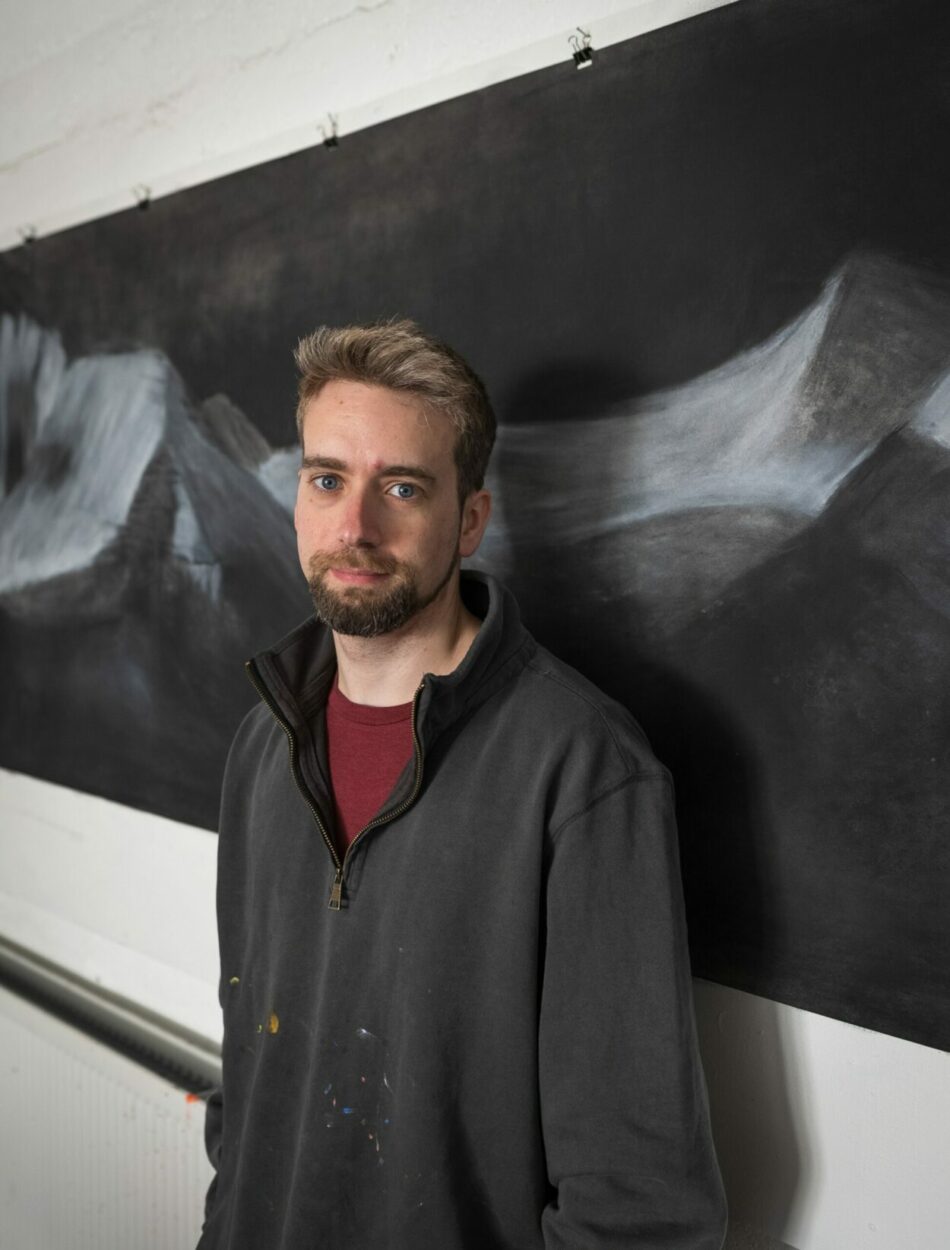 Harry Darkins (UK) has been an artist in residence at Nes since February.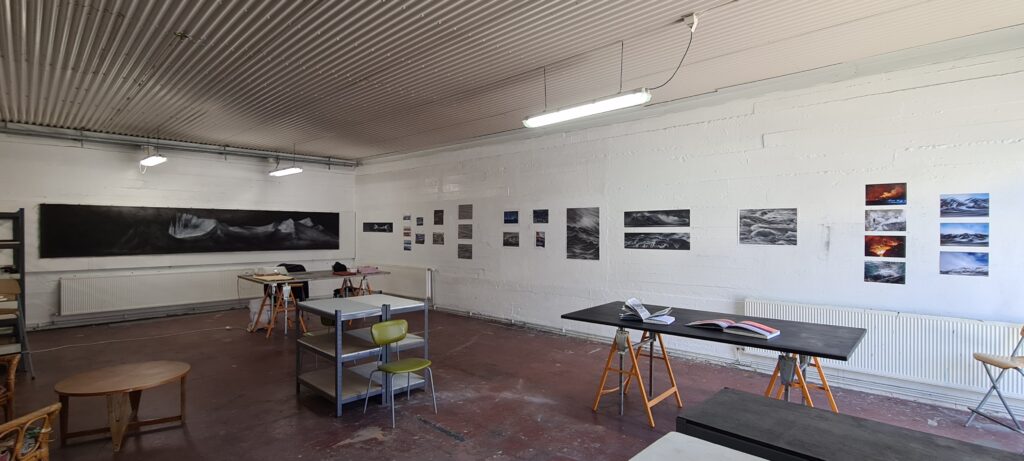 Working primarily from his photographs of Iceland's landscapes, light and ever-changing weather, he has produced paintings and drawings in charcoal, graphite and pastel, focusing on capturing a sense of place and atmosphere.
Recently, spending time at the site of the new volcano at Fagradalsfjall has led him to explore the concept of storytelling in drawing, reimagining his visits to the volcano as a series of mixed media panoramas based on both photographs and memory. In June Harry will complete a further residency with ArtsIceland at Ísafjörður in the Westfjords.
See more of Harry's work on his Instagram page https://www.instagram.com/hazmgd/?hl=en