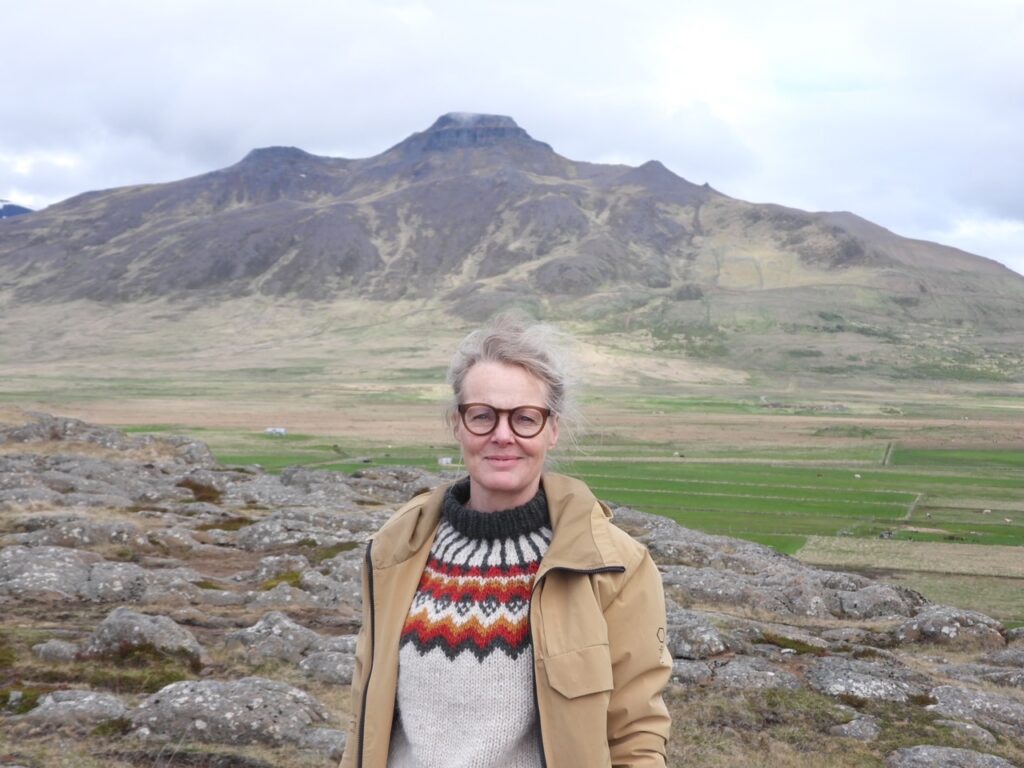 Marion de Boer is a sociologist and multidisciplinary artist from Groningen (the Netherlands) who is primarily focusing on a sustainable art practice in close relationship with nature.
At NES she is exploring and enjoying the inspiration and possibilities the magnificent out-of-this-world beauty Iceland and the arctic nature have to offer.
This has resulted in further experimentation with pinhole and cyanotype photography and creating prints, ceramics and wall hangings with local clay, selfmade pigments from stones, found objects, rusty pieces, discarded clothes and Icelandic horse hair.
If you are interested in her work you can see more of it at
https://www.instagram.com/blauwbeeld