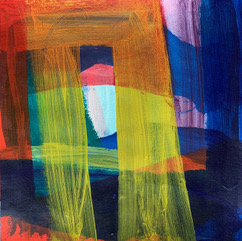 Nina Bebic is a french visual artist who lives and works in Paris.
"I regularly and completely question my painting
practice all the time. I question the problem of painting
and the staging of pictorial practice, and I explore and go up the artifices of the pictorial
practice to find their power.
It's important to me to build the paintings from the
fascination that their own stereotypes generate, that is
to say, the painting with gestures, touches,
brushstrokes, illusion of space, tone and color, light
and clear.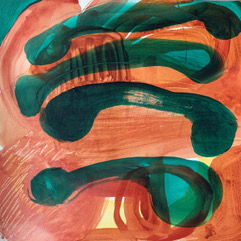 It become for me a place of reflection.
I stage the « pieces of painting », the gestural
projection, the touch, the spatial illusionism.
It is important in my work to find simple signs to
express space that contains within it the crystallization
of an emotion".
See more of Nina's work on her website
https://www.sb-s.net (Coming soon ).