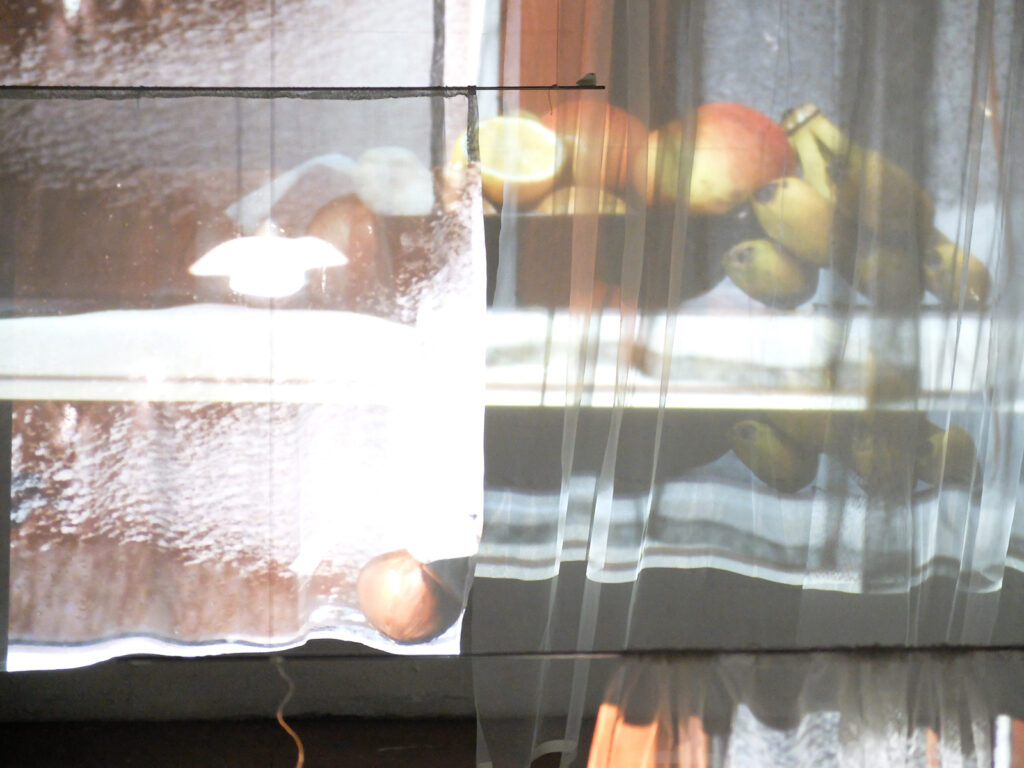 Nora Fuchs, german Artist, and Professor at the University of Applied Sciences and Art in Dortmund. This is Nora's 3rd artist in residence at NES.
Installation with curtains and Video-projection. February 2022 Skagaströnd
Gluggaveður
The view from inside to outside
Being inside. Perceiving the weather from the warmth of the house. Cosy comfort, thick socks, hot tea. The washing machine is running. Then being inside suddenly becomes a necessity, you can't just go outside. Two days of storms, the windows are covered with a thick layer of ice, the view outside has disappeared. The news from Ukraine is increasingly disturbing. The storm rages and shakes the house. And a short time later, sunshine, then red sky. Dawn, beautiful powder snow in dune-like formations, the doors are blown shut, you have to shovel yourself free.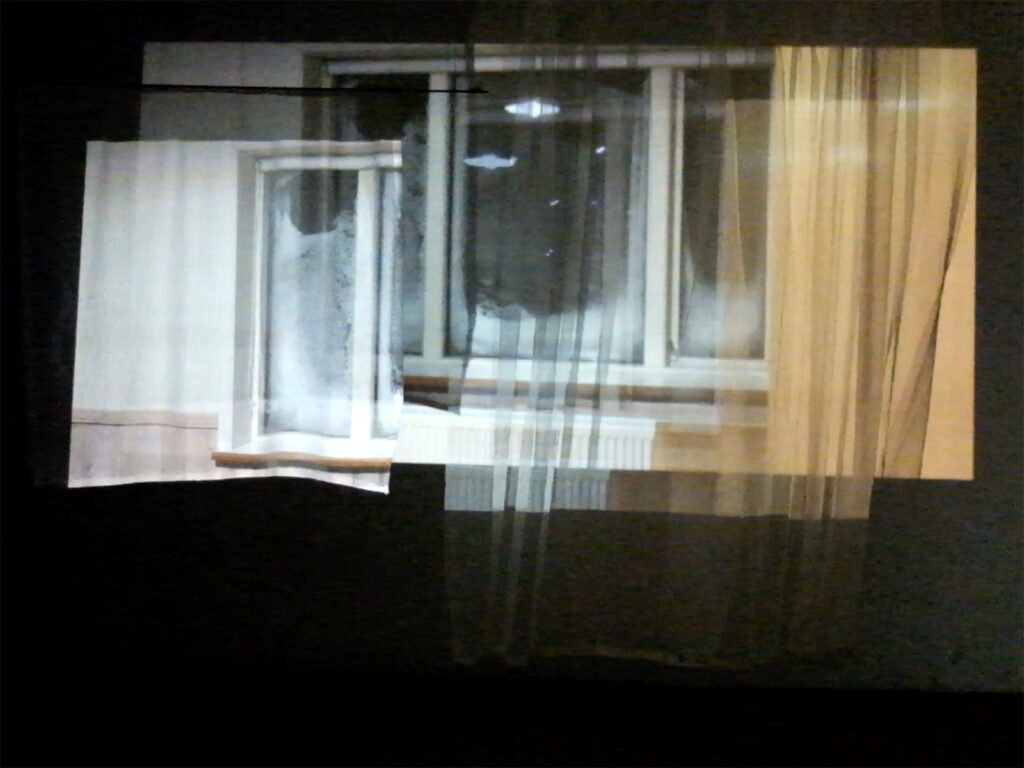 Observations working from home, pedestrians are few and far between. Only a few people pass by. Almost always, when I want to photograph them, they are already gone. Most people drive cars. Several funerals take place in the church next door over the course of four weeks. My parallel world, conflict talks until midnight torpedo the feeling of being in the actual space, I feel always as if I am still in Germany. But surrounded by a magnificent backdrop.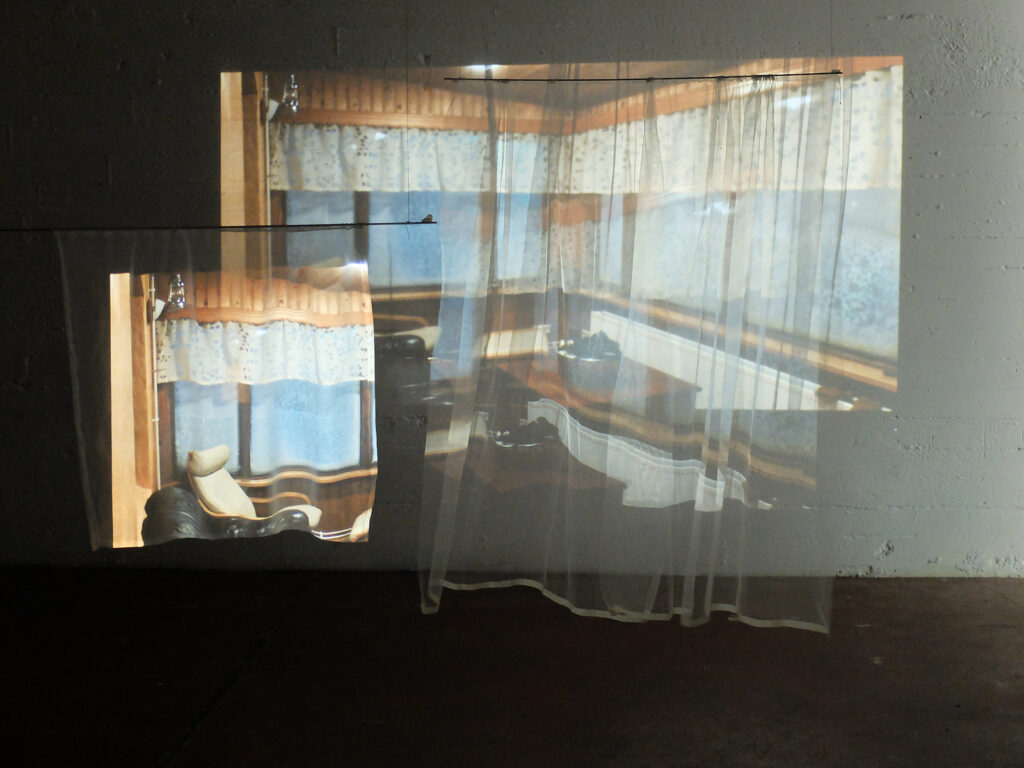 Being protected inside. Or feeling locked up.
The days go by, we all have Covid now. Now we are home for other reasons. Ukraine is at war. Here on an island that has won its independence, the feeling is strange, the conflicts seem far away and yet so close.
My cycles with the camera through the basement of the house document in irregular succession the changes of weather, the monotony in which there are always new angles to discover.
A homage to the cold, the snow, the ice. The secure feeling of being safe here.
You can see more of Nora's work on her website www.norafuchs.de