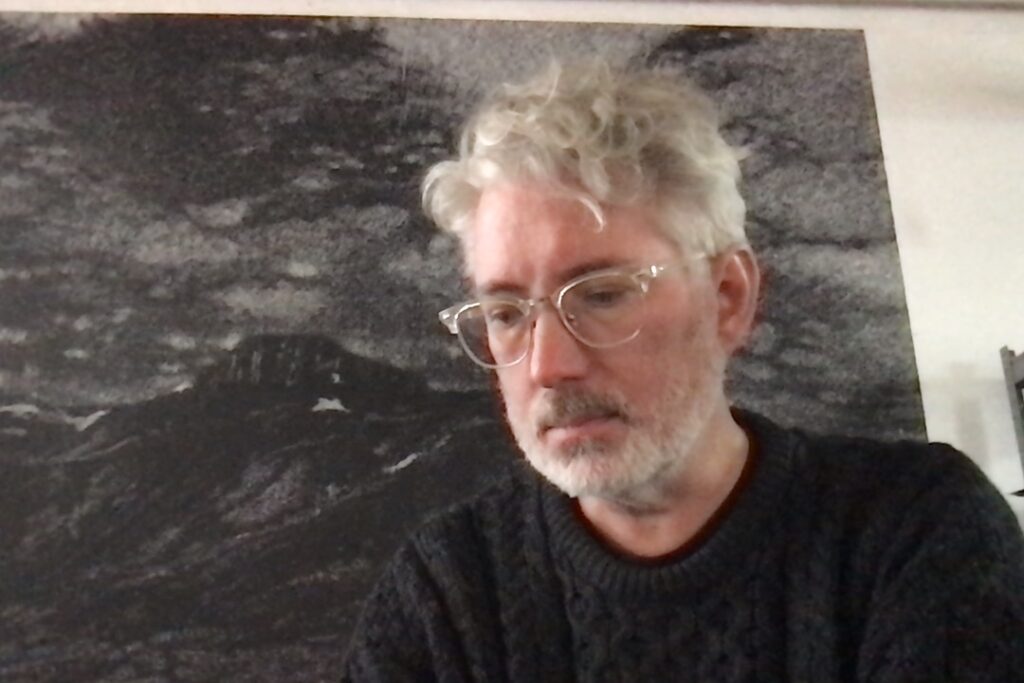 "Over the past several years I have produced a number of large, site-specific, temporary wall drawings. The drawings feature landscape imagery, and are drawn directly on gallery walls with chalk.
Their fragile and ephemeral nature maps onto both environmental and existential concerns; they will all eventually disappear, and are threatened by the presence of the viewer. In a couple of recent works I included the erasing process in the exhibition, slowly destroying the images over the run of the show.
At NES I decided to experiment with taking this process further. I started with a drawing of Spákonufell, the mountain overlooking Skagaströnd, and each day I have made alterations to the drawing — adding in new elements, smearing them, erasing, wiping with a wet sponge, and then building the drawing back up.
These continual shifts echo the continually shifting skies and weather here. The drawing is alive and never finished."
@richardbarlowartist
www.rbarlow.net