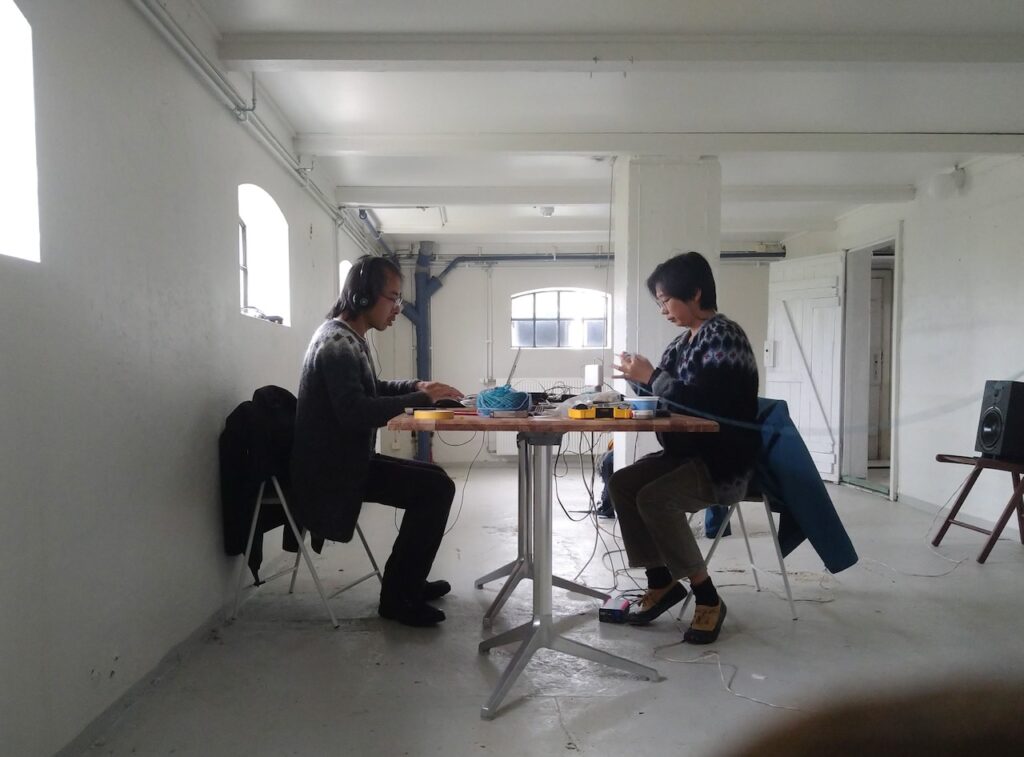 Uncertain Studio is made up of Taiwanese artists Tao Chiang and Yen-Ting Tseng (a.k.a Kappa). Coming from a theatre design background, they combine Tseng's experiments in object theatre with Chiang's ambient and aleatoric soundscapes to create spatial works that act as both performance and installation pieces. In their earlier collaborations, dramatic characters are replaced by daily objects to create mini-scale technical theatre with low-tech aesthetics, constructing portraits and narratives of human experience through the poetic utilization of objects and sounds which are, in themselves, lifeless.
In more recent years, they have been questioning the nature of performing arts, looking into the performative aspects of games, workshops, and experiences to find new ways to discuss real-world issues in a creative setting.
https://uncertainstudio.blogspot.com/
Supported by National Culture and Arts Foundation (Taiwan) and Department of Cultural Affairs Taipei City Government.