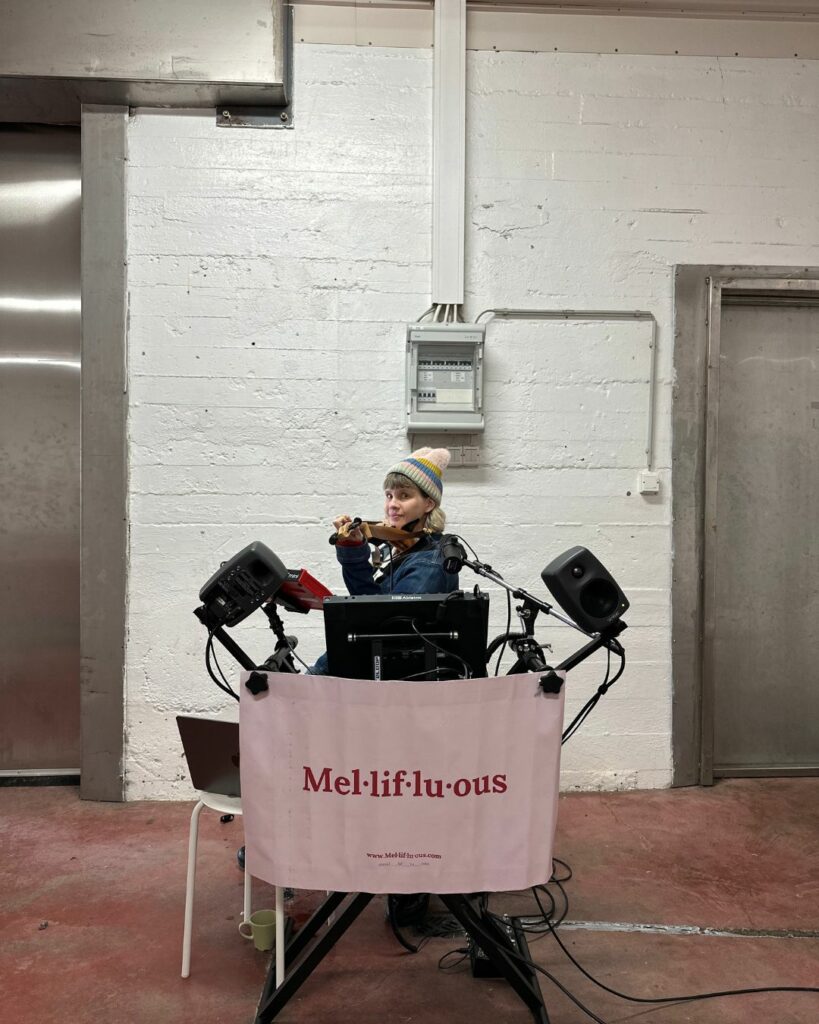 Lara Kroeker, also known by her stage name "Mel·lif·lu·ous", is a multi-faceted musician and composer whose music blends neo-classical, indie folk/rock, and avant-garde pop. Using her skills with the violin, Ableton Live, PUSH 2, vocals, and innovative rhythmic improvisations, she creates otherworldly melodies.
With her project "What If" Lara aims to explore themes of hope and connection through music composition. She will ask one "What if" question each week and use it as a prompt for creating a body of work.
Lara is dedicated to experimenting with different songwriting techniques and visual elements using Ableton Live, her voice, the violin, and found sounds from the environment combined with synthesized soundscapes. She is passionate about sharing her creative process and will be documenting her songwriting journey along the way.
Lara is also open to collaborations and welcomes any ideas. You are most welcome to follow her journey on instagram @mel__lif__lu__ous/ or read her blog https://mel-lif-lu-ous.com